Appointments & Opening Hours
---
Appointments
Please refer to the locations below for specific Office Hours. Should you have an emergency during office hours please call the receptionist before coming to see us. If your emergency is after office hours then call the office to page the dentist on-call.
Referral Form From Dental Professionals
Click here to print out our dental referral form.

Burnaby Office Hours:
Port Moody Office Hours:
Surrey Office Hours:
Vancouver Office Hours:
Scheduling An Appointment
Please call our office for office hours and to schedule an appointment If for some reason you cannot keep your appointment, please contact our office. By doing so, you allow another patient to use that time. If you are unable to keep your appointment, please let us know within 24 hours to ensure another patient may use this time.
Your First Appointment
Your first appointment will consist of a thorough clinical examination and discussion of your orthodontic needs and potential treatment options. Digital photographs are taken.
The first appointment is designed to answer a few basic questions that most patients and parents have:
Is there an orthodontic problem?
When is the best time for treatment?
What treatment methods will be used to correct the problem?
How long will treatment take?
What are the costs involved and what financial arrangements are available?
Please set aside about an hour for this first visit. If you have insurance coverage, please bring the information with you. If you or your child are ready to begin orthodontic treatment, we will prepare a predetermination form for you to submit to your insurance carrier. A letter summarizing the findings will be sent to your general or paediatric dentist.
What Happens Next?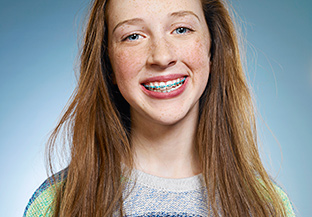 If treatment is indicated, the next step is to take diagnostic records. At this appointment, we take molds of your upper and lower teeth, panoramic and cephalometric x-rays, as well as facial and oral photographs (if they were not taken at the time of the initial consultation). We will then review these records and determine an individualized treatment plan for your orthodontic needs.
For some complex cases, a second consultation may be necessary to confirm the final treatment plan for you. In this situation, the doctors will review your diagnostic records with you. If your treatment requires surgery and/or extractions, you may also be referred to an Oral Surgeon for a consultation regarding this aspect of your orthodontic treatment.
Patient Forms
For your convenience, you may download patient forms by language preference from the links below.
Download the new patient forms to save time and fill out before arriving.
Dental Care
We would like to reinforce the need for you to keep regular visits with your family or pediatric dentist. They play a vital role in maintaining good oral health. We are in aid to your dentist, not a replacement.

Return to Top